"Internet of things, big data, high spatial resolution". These key factors can create a competitive advantage in many businesses.
MeteoTracker leverages them in the world of meteorological data collection, introducing – with an agile and cost-effective solution – a dynamic dimension to the world of meteorological data collection, capable of creating value in many sectors.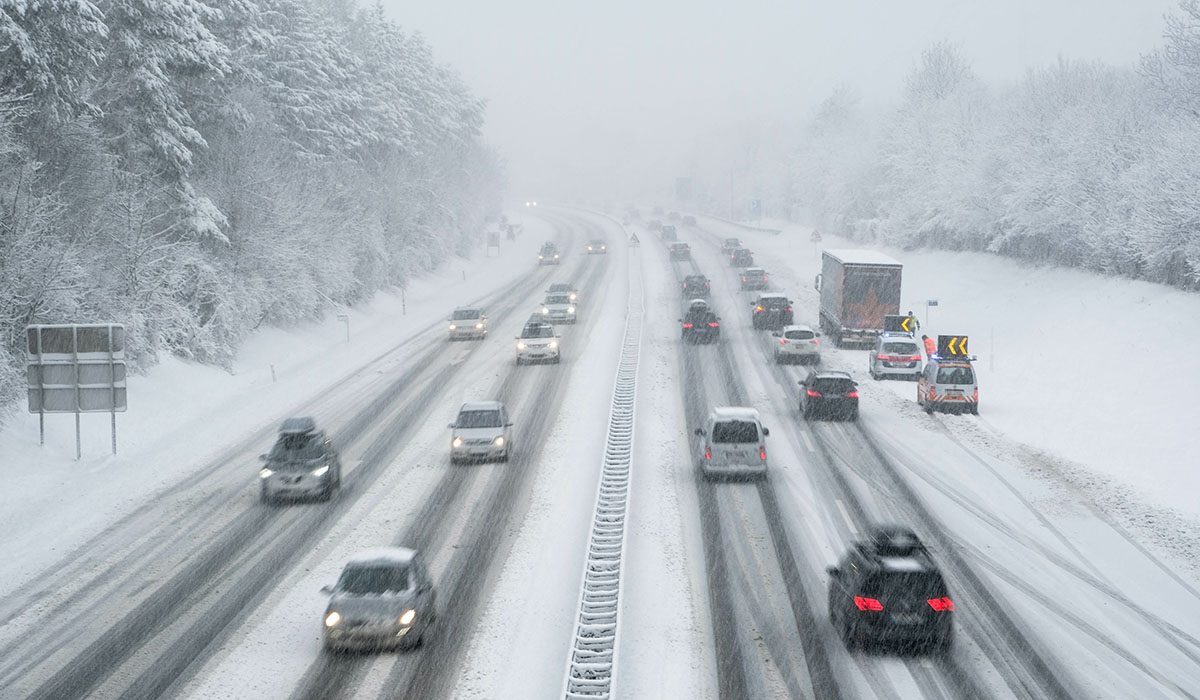 ROAD WEATHER INFORMATION SYSTEM
Monitoring weather conditions across road networks is becoming strategically important in a context that is increasingly oriented towards automation and where the Internet of Things continues to play a more central role.
Currently, this activity is entrusted to traditional fixed station networks. These are costly, complex to install and come with additional maintenance costs, bearing the inherent limitation of providing "dotted" monitoring – most stretches of road remain uncovered.
MeteoTracker revolutionises the RWIS approach as it makes thermo-hygrometric mapping spatially continuous.
Every service vehicle becomes a mobile weather station capable of monitoring the meteorological parameters with a resolution of just a few metres, they are always connected and display data in real-time, which can also be accessed remotely.
An innovative and highly competitive solution in terms of cost, quality of data, flexibility, ease of use and SW integration.
URBAN PLANNING
The urban context is one of those that suffers the most from the effects of global warming. Monitoring meteorological parameters within the urban fabric, if carried out with a spatial resolution of just a few metres, becomes a strategic asset for urban management and planning and for monitoring air pollution (which is closely related to phenomena such as thermal inversion).
With MeteoTracker every service vehicle or means of public transport becomes a travelling weather station capable of collecting a massive amount of meteorological data that is fully automatic, of a high quality and with a very high spatial resolution. This opens the doors to unprecedented scenarios of remarkable potential for characterising microclimates and nano-climates in urban contexts.
Selecting construction materials for roads and buildings, identifying where to build public green areas, adopting more measures for mitigating excess heat and drawing up thermal comfort maps constitute some of the sectors that can gain tangible benefits from implementing a mobile system for measuring meteorological data.
AGRITECH-SMART FARMING
Even in the agricultural sector, production processes are increasingly permeated by technology.
Sensors, the Internet of Things and Bid Data are integrated, enabling an increase in yield, a reduction in losses and therefore an increase in profits.
On this path towards Agriculture 4.0, the widespread and spatially continuous monitoring of meteorological parameters is essential.
With MeteoTracker it is possible to do this through a solution that is easy to use, offers competitive costs and can map the microclimatic conditions of your crops, mapping metre by metre.
Hyperlocal measurements of temperature and humidity allow you, for example, to identify zones that are at a higher risk of developing pathogenic agents or those that are in greater need of specific treatments.
Other possible applications include livestock farming, for example, to monitor and track the transport conditions of animals in real-time.
SKIING AREAS
Optimal positioning of snow guns, monitoring for avalanche risk, planning and optimising the maintenance of ski slopes, obtaining unprecedented meteorological information and the remarkable potential for returns in terms of image.
These are the areas in which a mobile meteorological monitoring network, capable of providing data with a very high spatial resolution, can become a strategic asset.
With MeteoTracker it is possible to achieve this at a very competitive cost and through quick and easy installation. By simply placing the MeteoTracker mini-station on cable cars, chair lifts and service vehicles on the ground (snow mobiles, snow cats), you can benefit from real-time data that can also be accessed remotely.
A cable car, for example, can become a sort of "radiosonde" capable of systematically monitoring the altitude of the freezing level.
DATA ASSIMILATION FOR FORECASTING MODELS WITH HIGH SPATIAL RESOLUTION
The data assimilation phase is vital to the quality of a weather forecast.
In modelling on a local- or hyperlocal-scale, the availability of weather observations with sufficient spatial resolution to be used as input for models is of fundamental importance.
Sectors such as civil protection, urban micrometeorology, agritourism, road management are among those that can benefit considerably from accurate forecasts with high spatial resolution.
MeteoTracker enables the implementation of mobile systems to acquire accurate meteorological data with high spatial resolution, at a competitive cost and that are easy to install and use, capable of creating an unprecedented data assimilation network for numerical weather prediction models.
MONITORING METEOROLOGICAL PARAMETERS IN FIRE FIGHTING OPERATIONS
To know the detailed thermal distribution of the areas affected by wildfires is very important for firefighting operations and for the safety of the operators.
With MeteoTracker it is possible to dynamically create a dense mobile monitoring network by installing the device on service vehicles and drones, making data on temperature, humidity, pressure, altitude and wind available to both the operators engaged in the field and the operations centres (where the data is sent in real-time).
The analysis phase of any fire incident can then rely on a database of meteorological data from which important elements of statistical knowledge can be extracted and for modelling the fire fronts.
PROFESSIONAL SPORTS
Monitoring environmental conditions during sporting activities is extremely important for athletic trainers, coaches or other healthcare providers associated with sport.
With MeteoTracker you can accurately monitor meteorological parameters along a route and view the data on your smartphone and tablet, including the temperature, relative humidity, heat stress index, dew point, altitude and other parameters that impact the performance and progress of athletes.