MeteoTracker Live Sharing App is now available!
After several weeks of testing, we have just released the Live Sharing release, which adds a powerful, community-oriented feature to the MeteoTracker ecosystem: when a session is shared it can be viewed and analyzed on the MeteoTracker app as if you were performing it, substantially enhancing the user experience.
Try it now!
https://play.google.com/store/apps/details?id=com.iotopon.meteotracker
In details:
✔ Live view of a session (while it is being performed), both when opening it from the "Public sessions" list or when opening a link you get from another member of the MeteoTracker community.
This means that you can visualize and analyze a remote live session as you were performing the session.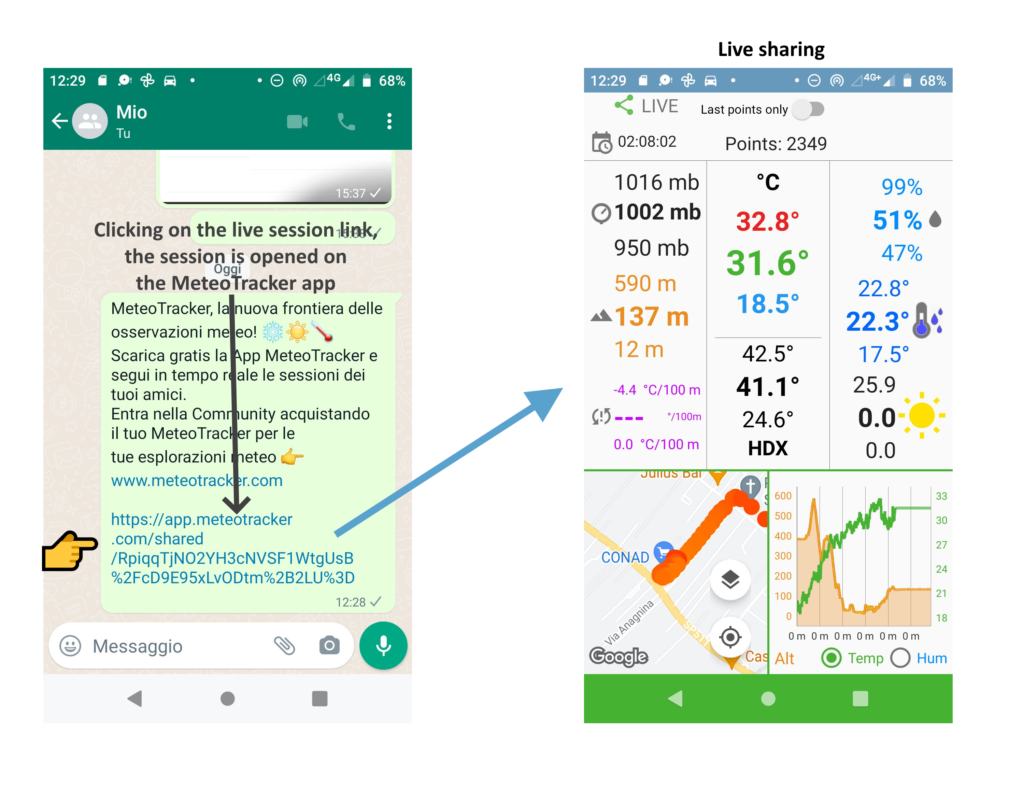 OPENING BY LINK
OPENING BY "PUBLIC SESSIONS" LIST
✔ Archived sessions are open on the App as well (both from clicking on the "Public sessions" tab and by opening a link to a closed session)
✔ Enhanced "Public sessions" list:
-blinking "Live" tag on the ongoing sessions
–author name displayed
At the moment, Live Sharing is available on Android only.